Junk Removal & Hauling Services
Janitorial • Landscaping • Hauling • Junk Removal
Optima Building Services has launched a new division of service in the Northern California region, Junk Removal and Hauling! To tailor our services to our customers' needs.
We are the first Junk Removal & Hauling Service to offer a customizable and comprehensive assistance. We can customize the pricing to suit the needs of the client as well as the scope of services required for each job.
As Optima Building Services has a Janitorial Services division we can also offer a full cleaning of the location that the Junk or Materials are moved from (or to)! As always, Optima strives to provide quality services with 100% customer satisfaction.
We are proud to be the only Junk Removal and Hauling solution to offer the comprehensive service from junk removal to cleaning!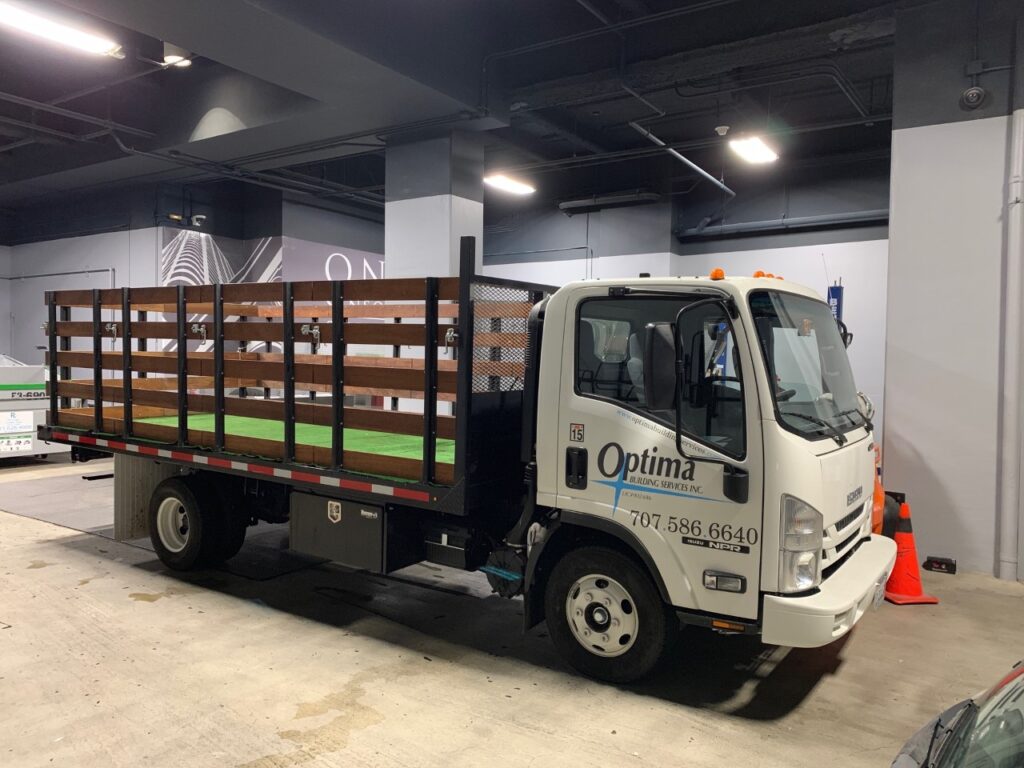 At Optima we strive to provide top quality services to our customers that can be customized to meet the needs of your business. Listed below you'll see examples of items and materials we can haul. If you do not see what you are looking for, please contact us for more information!
Optima will be adding a hauling service to our repertoire of services. Are you moving offices, ordering new furniture for your office, or revamping your landscaping? We can help!
At Optima we take environmental impact seriously and are dedicated to green cleaning, recycling, and proper disposal methods. We follow the local, state and federal guidelines on how to dispose of and recycle different materials ethically.
If you have any additional questions, or specific needs for alternative payment options, please do not hesitate to contact us.
Junk Removal and Dissposal
Junk removal services are priced on a sliding scale depending on the size of the haul and the truck needed.
The estimated scale is approximately
$500 - $2,000 per truck load.
Our hauling services are based on the material or items being hauled and the distance that will be traveled.
The scale starts at
$85 - $200 per load.
For Emergency Services we will charge…
An additional $500 to the normal fee.
Customizable Cleaning Services for Locations
If the location or area that we need to remove items from requires a cleaning we can customize cleaning services so that you don't have to lift a finger! This service will only be added at the request of the customer and will incur the charge for the labor.
We have three different models of trucks that can be used to suit the needs of the customers.